Join us at MODEX 2022 in Atlanta, GA March 28-31. If you're attending, get in touch through the form on the right. We'll keep you up to date on in-booth demos, our cocktail hour event, and other conference happenings!
Speaking Event

:

Humans are the Loop - Workforce Development in the Age of Automation Hypergrowth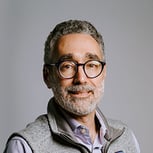 Attend a speaking event with Erik Nieves, CEO of Plus One Robotics, on Monday, March 28 at 12:30 PM - 1:15 PM ET in the Emerging Technologies Theater. He will provide an overview of industrial automation and explain how technology is enabling digitization of the supply chain at a pace that wasn't possible even a decade ago. Learn more here.
Panel Discussion: MHI TRG Presents: How to Use "The Buyer's Journey" to Overcome Obstacles in Material Handling Automation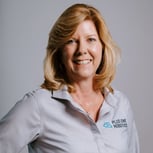 Our COO, Crystal Parrott, will be moderating a panel on Wednesday, March 30 from 2:15 PM - 3:15 PM in Theater H. Discover how end users determined the best fit for their company and the ups and downs they experienced from discovery to implementation. Get the Details.